Solar Explosion Proof LED Lights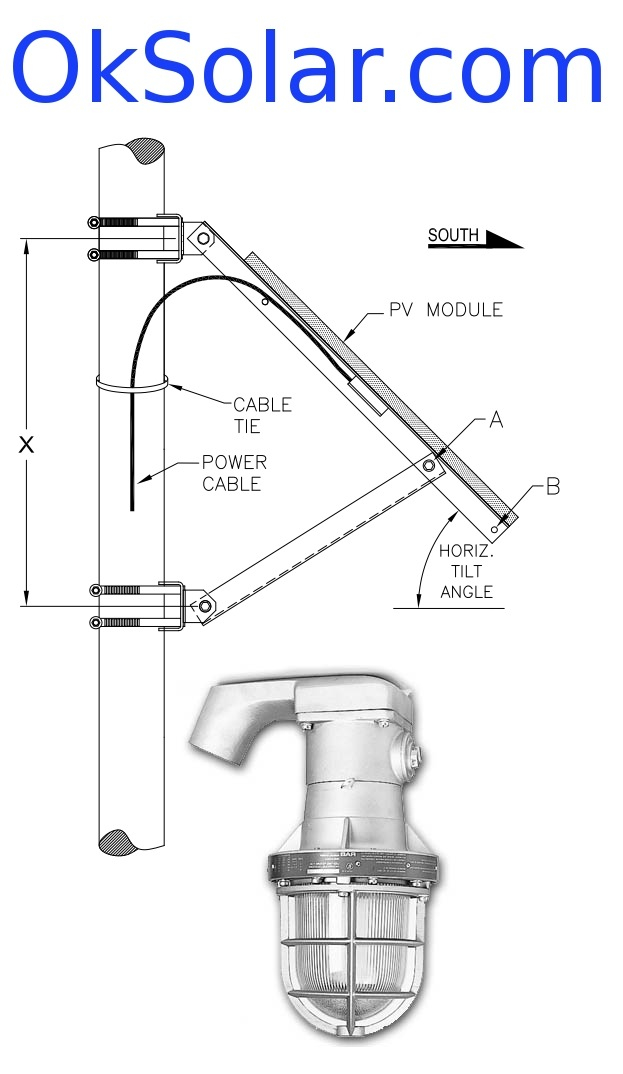 Explosionproof Lights Explosion proof Light LED 400+ Super Bright LED

UL Listed for Standard 844.

Construction Features Lamp compartment is factory sealed from wiring chamber, eliminating on-the-job sealing. Inspection hole provides easily accessible splice space. There is nothing to hold while splicing to line. Set screw to stem keeps fixture from turning during relamping. Three close-up plugs furnished with four hole junction box. Mounting lugs are standard.

Lamp: LED 400+ Super Bright LED.

Housings: Heavy cast aluminum. Unit withstands 1490 lbs. per square inch hydrostatic pressure during UL testing

Wiring: Wiring is factory sealed. Inspection hole provides easy access to splice compartment

Globe: Impact and heat resistant clear prismatic design affords excellent light control

Finish: Silver Gray Epoxy powder coat

Reflectors: Heavy gauge aluminum with highly reflective white acrylic finish

Socket: Medium base glazed porcelain. Leads pass through sealing compound that separates lamp chamber from wiring compartment. Heavy gauge nickel plated copper components. Spring loaded center contact.

Fixture comes complete with built-in junction box.
Cast aluminum construction with gray polyester powder coat finish.
Easy relamping with a single thumb screw.
Factory sealed for easy installation.
Heat and impact resistant prismatic glass globe.
Die cast guard.
Easy field installation.


Dimensions and Weight
Length: n/a
Width: n/a
Height: n/a
Shipping Weight: 359